2014 Patrick Wynne Cartoon Calendar
I hope you enjoy this collection of my cartoons from the '80s. And a book of my fantasy illustrations is also in the works, so keep your eyes peeled. But not literally, because that would be gross. — Patrick H. Wynne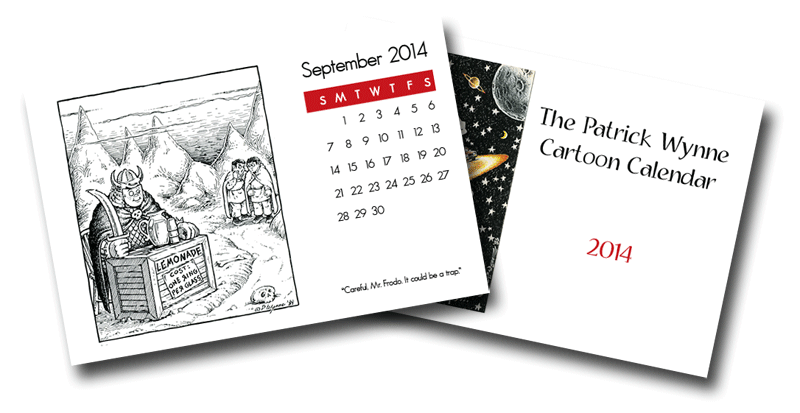 Format: Desk calendar, 4 inches X 6 inches in plastic jewel case. Each replaceable calendar month is printed on photo-quality paper.
Price: Calendars are $10 each, plus $5 standard shipping within US. For larger quantities, expedited shipping, and/or shipping outside the US, email your information and we'll calculate the charges.
To order, please email 2014patcal@gmail.com with your shipping information and quantity, and we'll respond with a confirmation and instructions for sending payment through Paypal.
You know you want one.