Seasons Greetings 2017
December
End-of-year festivity greetings to all! I've managed to keep myself very active this year, pretty much a necessity to counteract the effects of the chaos we live in right now. SF's Outside Lands (where I live, in the fog belt) are rich in scenic hiking trails, and my yoga studio is just a block away. I'm still participating in the annual Giant Race 5K (walking: running is for crazy people) to benefit Project Open Hand. I continue as Golden Gate Village's newsletter editor, have just modernized my brother Kevin's portfolio web site, and am taking on a new volunteer role with the Jane Austen Society's local region. I had a lot of fun designing my 2018 Action Chicks Dioramas desk calendar (you should always play with your toys!). And I have more new projects on the horizon.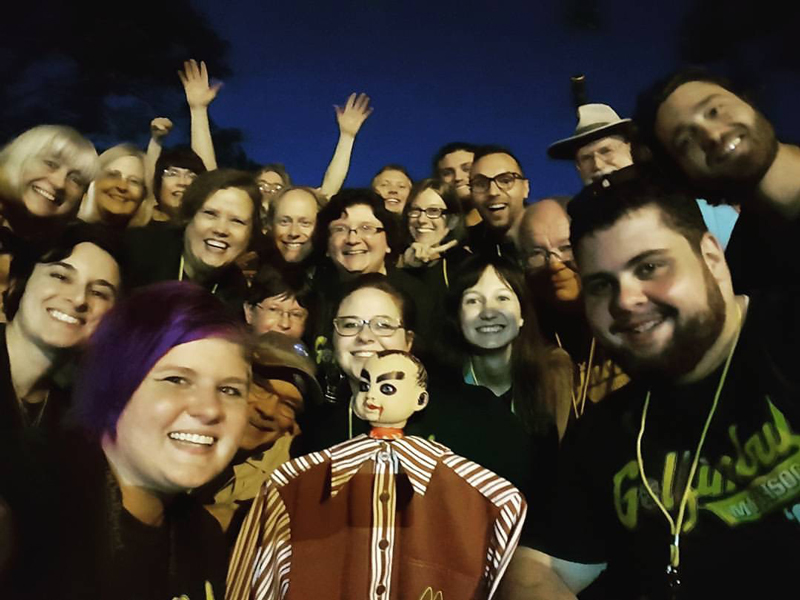 My 2017 travel adventures have been domestic and brief: a few visits to Sacramento for sight-seeing and River Cats games, wine tasting in Sonoma and Livermore, overnights in Half Moon Bay. Mythcon was in Champaign, Illinois, and I happily accepted an invitation to visit with Sylvia & Gary Hunnewell near St. Louis before & after the conference. Gary is the world's foremost Tolkien fanzine archivist, and also has a mean collection of signed first edition baseball books. Both Hunnewells were fantastic hosts. We had my birthday dinner at a downtown Irish pub with terrific live music, and went to a Grizzlies game with Gary (a St. Louis superfan, with a trophy to prove it: who knew?!). Beer was in good supply. (The con was fun, too.) Next year: Ireland, to celebrate my birthday in a pub, with a lot of whiskey. (Maybe I'll come back, maybe not.)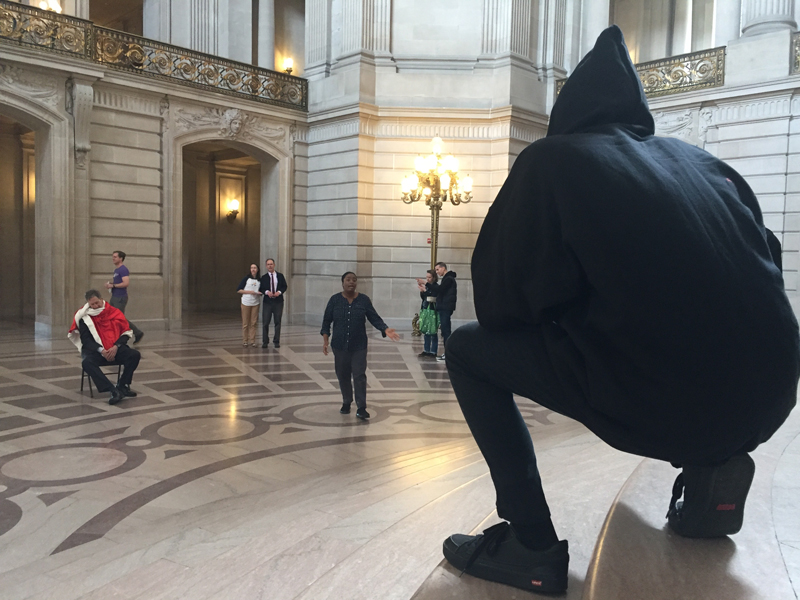 2017 was another great year for Bay Area theatre—Cyrano de Bergerac (Livermore Shakespeare), Roman Holiday and An American in Paris (SHN), Turandot (SF Opera), Shakespeare in Love (Marin Theatre), and Hamlet (San Francisco Shakespeare, who celebrated their 35th anniversary with a year-long, delightful "35 Famous Speeches in 35 Famous Places" program—my favorites being the banquet scene from Titus Andronicus on Pi Day at Mission Pie Shop, Marc Antony's Ides of March speech in the City Hall rotunda, and Darth Vader as Richard III in front of the Yoda statue). Films: I still seem to be leaning toward SF/F flicks (Blade Runner 2049, Thor: Ragnarök, Star Wars: The Last Jedi), VHS rewind at the Balboa (Clueless, Romeo + Juliet, The Craft) and the monthly free classics at the Orinda (American Graffiti, Young Frankenstein, North by Northwest). FYI, Wonder Woman was totally kick-ass, and my favorite film of the year. Music: The Animals (!) in Stern Grove, Hardly Strictly Bluegrass with its usual variety of cool stuff. All free. The Presidio (San Francisco's own national park) also has a monthly calendar of awesome free concerts held in the Officers Club, which I regularly attend.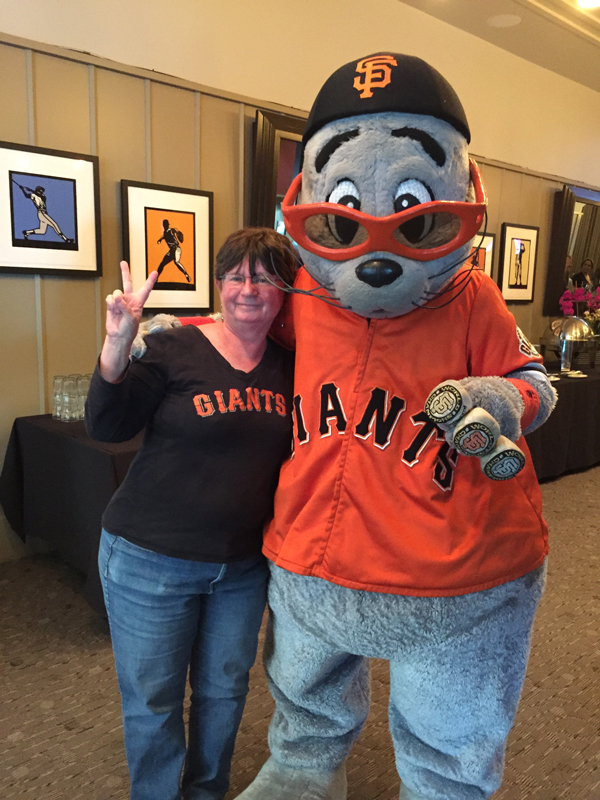 Baseball was ... challenging. But I'm renewing my Giants season ticket partnership for 2018 (an even year). Come for the view, stay for the garlic fries and our still-awesome battery. The year in food and liquor: no shortage of either, I'm happy to say. Out-of-town friends please note: even though my favorite local dive bar, the Tee-Off, has closed (bummer!), there are plenty of new restaurants and breweries (and, yes, a selection of dive bars) to satisfy, so come and visit. The downtown gingerbread extravaganza (the creative entry at Waterbar is always a delight), along with crab season, has already begun.
My very best wishes for the holiday season and throughout the coming year: good health, good fun, good friends. Since we're now probably doomed, my 2018 resolution is to spend all my money on booze, women, and movies. I suggest you all do the same (except for rich assholes and Republicans: there are special shopping circles for you).