I was a gun, an M1 repeating rifle that was issued to Infantry Recruits prior to training for service during World War II. I was brand new when given to a young man at Camp Croft, in South Carolina.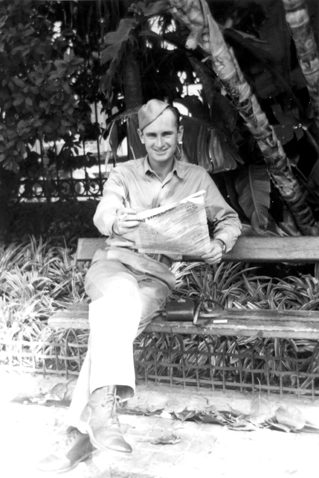 All during the training period, I never left his side as was customary for future Infantry Men.
In a few months he carried me aboard a Troop Ship (the Queen Mary). In six days we arrived in Scotland and then moved by ferry to Northern Ireland.
In November we invaded the North African cities of Oran and Algiers. During this action my young man fired me in combat for the first time.
During the winter of '42-43, we were in North African combat almost daily until the Germans surrendered in May of '43.
I am proud to say during these months I served my young man faithfully and well. My young man, now a sergeant, did not seem so young any more.
Other invasions followed, Corsica and then we went to Southern Italy. There we battled snow, cold, rain and mud, as well as the stubborn enemy.
After Italy, we spent a few months in Northern Germany until the Armistice was signed.
We settled in Heidelberg until my young man was finally given travel orders to go home after three years of overseas service.
On the evening before his flight, we hiked up the small mountain to the famous Heidelberg Castle above the Necker River, and there my man smashed me in pieces against a huge rock and threw the small parts left of me into the underbrush.
This ends my story.